Clothing design apps are convenient for both amateur and professional fashion designers. Even for beginners who want to create and experiment with different designs. They may also be useful for creating designs for personal use or small-scale production.
9 Best Clothing Design Apps – List
Desktop devices have plenty of such software and applications, but the list is not that long for smartphones. Still, some good options can be used to create custom designs while laying on your couch. Here are some of the best clothing design apps.
1. Adobe Illustrator
Adobe Illustrator is the first name you'll come across when searching for any design application. Even when it is not one of the dedicated clothing design apps, it works out even better than some.
Created by the well-known software company Adobe Inc., Illustrator is a vector graphics editing program. You can use it to create and illustrate anything you want, including clothes. You create vector illustrations with this app, which are perfect for creating clothing designs. It comes with various tools, including brushes, shapes, and layers, to create any designs and patterns you love. The app even allows you to import images, which can be used as a starting point for your designs.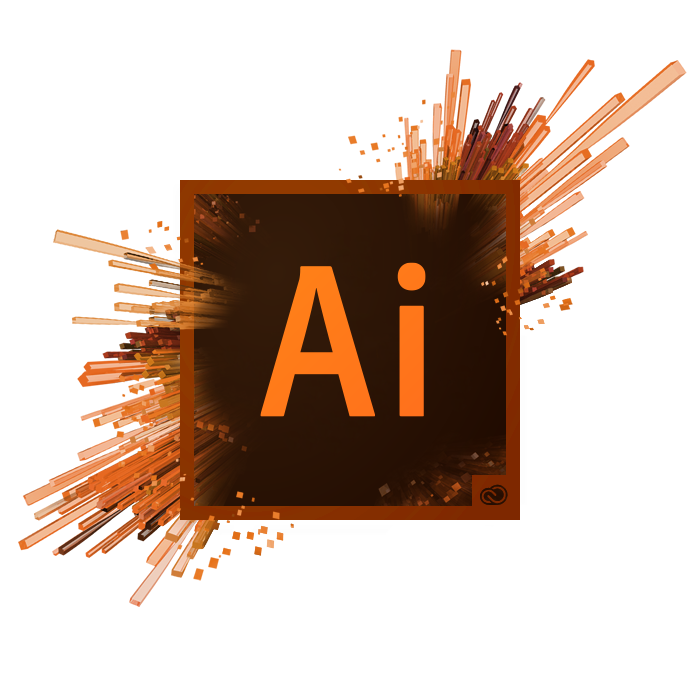 Adobe Illustrator is easy to use on mobile phones and is available on Android and iOS devices. You can go to the Google Play Store or the Apple App Store to download and install it. The app is free to download, but you will need paid subscriptions after a free trial.
2. Prêt-à-Template
Prêt-à-Template is another great option for those looking to create designs for any purpose or production. With thousands of pre-made templates, it becomes easier to develop and execute ideas and designs. There are tonnes of garments and outfit templates to use. You can combine and customize them to produce the perfect design you want.
You don't need to have extensive knowledge of fashion design or spend hours creating every element from scratch. This makes it easy for anyone to create their designs, regardless of their skill level. It doesn't mean you can't create from scratch, however. Hundreds of brushes, pens, pencils, and more can be used to sketch any design you have in mind.
Prêt-à-Template makes creating, saving, and sharing custom designs easier than ever. All in all, it's one of the best all-around clothing design apps. Prêt-à-Template is only available on the App Store for now. It has a 4.1-star rating on the store, which is pretty impressive.
3. Adobe Fresco
Another Adobe creation makes it on the list; this time it is Adobe Fresco. It is a powerful digital painting and drawing app that offers a wide range of tools for creating digital art. It is not specifically meant for designing clothes, but the tools are more than capable of helping you with it. Whether you're a professional artist or a hobbyist, Adobe Fresco has everything you need to bring your design visions to life.
It doesn't have specific built-in clothing templates, but you can create anything from scratch. Fresco has many vector tools for creating clean and precise lines and shapes. You will need it when designing clothing, as it allows you to create accurate and professional designs. The color wheel and color-picker tools help you give your designs the exact colors you want.

Adobe Fresco also includes a wide range of tools, such as layers, blend modes, and filters, that allow you to refine and enhance your artwork. They come in handy when you want to display and showcase your work. Unfortunately, Adobe Fresco is not available on Android devices. However, you can install it on all iOS devices from the App Store.
4. Canva
Canva is one of the most popular designing and editing apps on the web today. It is perfect for those who want to create designs for personal use or small-scale production. Canva offers a wide range of pre-made clothing templates that can be customized to your liking. You can search for templates of the garment you want to design. Loading it up and customizing it according to your liking is simple and takes no time.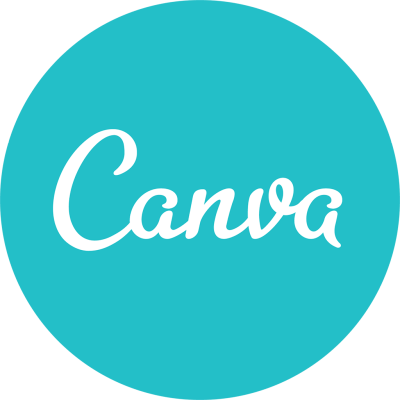 You can also use the app's built-in crafting tools to create your designs. Canva also allows you to share your designs on social media directly. It can be helpful if you are looking to showcase your creations online.
Canva is supported on both Apple and Android devices. It is a powerful yet lightweight application that wouldn't use too much storage or resources. You can also use a web version without downloading anything.
5. SketchBook
Autodesk Sketchbook is a powerful digital painting and illustration software that can create a wide range of designs, including clothing. Its availability on Android and Apple devices automatically makes it one of the best smartphone clothing design apps.
One of the key features of Sketchbook is its wide range of brushes. The software includes hundreds of brushes, including pencils, pens, markers, etc. With their unique characteristics, you can create any design in your mind. You can even import your custom brushes if their collection isn't enough. There are even more helpful features and tools that you can explore for yourself.
SketchBook is available on both the Apple App Store and the Google Play Store. It generally has favorable ratings and reviews. For example, it currently holds an impressive 4.8-star rating on the App Store. It has millions of downloads on both Android and Apple devices.
6. Fashion Illustration: Design
Fashion illustration: Design is the perfect app for you if you want to grow and learn while drawing new designs. It doesn't just let you draw custom designs but also gives you lessons to help you improve. From drawing a figure to using different brushes and tools, the app takes you through it all step by step.
The best part about it is that the app doesn't compromise on the features you expect in regular designing software. You get layers, brushes, color wheels, and everything else you need to create and craft new designs.
If you are a budding fashion designer, this application is a must-have on your device. The app is only available on iOS devices as of now. You can download it for free but will need an active subscription to use it.
7. Fashion Design Sketches Book
Up next, we have Fashion Design Sketches book. This app is a professional sketchbook where you can create designs that only your imagination can limit. As long as you have an idea and can do basic drawings, Fashion Design Sketches Book is all you'll need. It has all the basic tools you'll need to do so, i.e. brushes, pens, erasers, etc.
You can download the app from the Google Play Store. It has been downloaded more than a million times to show it's a fan favorite. It also gets constantly updated. You can expect regular new features and fixes.
8. JS Fashion Design & Pattern
You don't need a lot to start designing clothes of your own. An app like JS Fashion Design & Pattern is enough if you have ideas and the basic abilities to draw them. It might not be the most advanced piece of software, but it manages to do its job well. It is also lightweight and completely free to download.
This app is more suited for individuals who are just getting into designing or don't have experience handling bigger applications. All in all, JS can help you bring out your inner fashion designer.
9. RepSketch
RepSketch is a powerful and user-friendly web application specifically designed for creating and sketching clothing designs. It is a great tool for fashion designers, illustrators, and anyone interested in creating clothing designs. There isn't a specific app that you can download to use it. You can access the official RepSketch website to start sketching and designing clothes.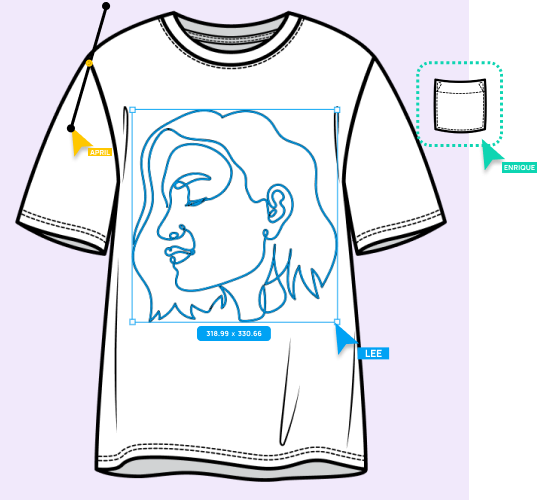 The RepSketch website has tons of templates from all over the world. You can edit them to your liking and convert them into custom garments with your touch and vision. There are templates for pretty much all kinds of garments and clothing. It includes t-shirts, hoodies, bags, cardigans, shrugs, and much more.
Wrapping Up – Clothing Design Apps
The many advancements in modern technology have revolutionized how we design and create clothing. And it is not limited to just your laptops and MacBooks. Thanks to the convenience of smartphones, anyone can now create their own cloth designs anywhere, anytime. There is a handful of apps that you can use to do so.
Whether you're a professional fashion designer or just looking to create designs for personal use, these apps have a lot to offer. With multiple options, it's recommended to try out a few different apps to find the one that best suits your needs.