Zumiez has been one of the leading sports apparel and streetwear brands, and for a good reason. The company knows its audience and goes above and beyond to cater to its needs with its cool and fresh designs. From hoodies to skateboarding and snowboarding apparel, Zumiez has everything an action sports fanatic or fitness enthusiast would want to look trendy and elegant.
Even though the brand does great in its niche, the vibe might feel off for regular buyers who are not into the snowboarding and skateboarding culture. Fortunately, there are other stores like Zumiez that have clothes and apparel at cheaper prices and with better quality.
List of Online Clothing Stores Like Zumiez
Zumiez is popular among the younger generation due to its low prices and appealing designs. However, the store may not have everything you are looking for. So, if you're looking for other stores like Zumiez that offer the same diversity and ease of shopping, then you are at the right place.
In this article, we have compiled a list of the top 12 most popular stores like Zumiez that serve as a better alternative. So, let's get started right away!
1. Urban Planet
Urban Planet is one of the most popular stores that is aimed at teens and the younger generation. They offer fresh, fun and hip clothes at affordable prices. The store also has a 30-day return policy and a wide range of clothing options to choose from.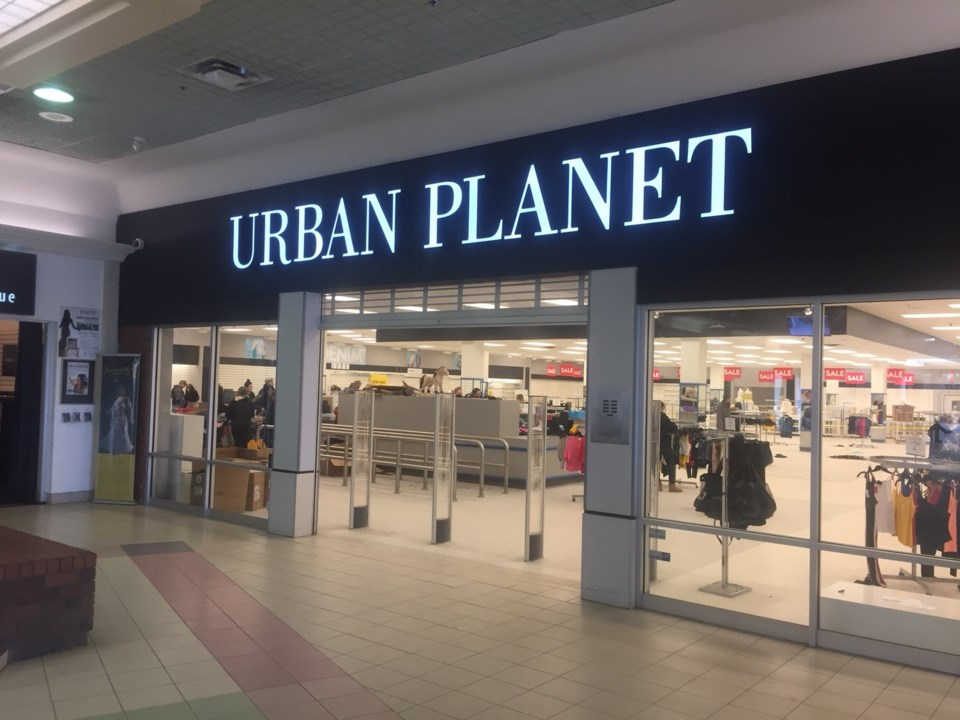 Based in Canada and with over 100 operating stores, Urban Planet is a fast-growing name in the urban attire world. So, if you're looking for an alternative to Zumiez, you must give Urban Planet a shot.
2. Vans
If you're looking for stores like Zumiez, then it doesn't get any better than Vans. Vans has been well-known for producing high-quality sports shoes. They have also expanded into accessories, shirts, shoes and hoodies mostly geared towards the streetwear culture and the skateboarding audience. Vans has a rewards program for loyal shoppers, and their prices are reasonable. Moreover, their online store has a neat and intuitive user interface that makes shipping for the latest releases simple and convenient.
3. Skate Warehouse
The next store on our list of stores like Zumiez is Skate Warehouse. As the name suggests, the store is targeted at the skateboarding community and sells skate shoes along with skateboarding accessories and clothing. The store can be considered the one-stop destination for skaters as it has everything you need, from skateboards to protective gear and other apparel. They have a 60-day return policy and offer free ground shipping on orders of $50 and above.
4. Hot Topic
Hot Topic is the hub of everything trendy and pop-culture related. The store has everything from your favourite band merch to Marvel superhero tees and Halloween costumes. Established in 1989, the store has a wide selection of clothes to suit most tastes. You will find the latest merch from your favourite movies and TV shows at Hot Topic. If you're looking for stores like Zumiez that are geared more towards pop culture, then Hot Topic is the perfect choice for you.
5. PacSun
PacSun is another name you will frequently find on the list of stores like Zumiez. While Zumiez is more geared toward the skateboarding audience, PacSun offers trendy and affordable women's and men's clothing that isn't limited to skating, surfing or other sports.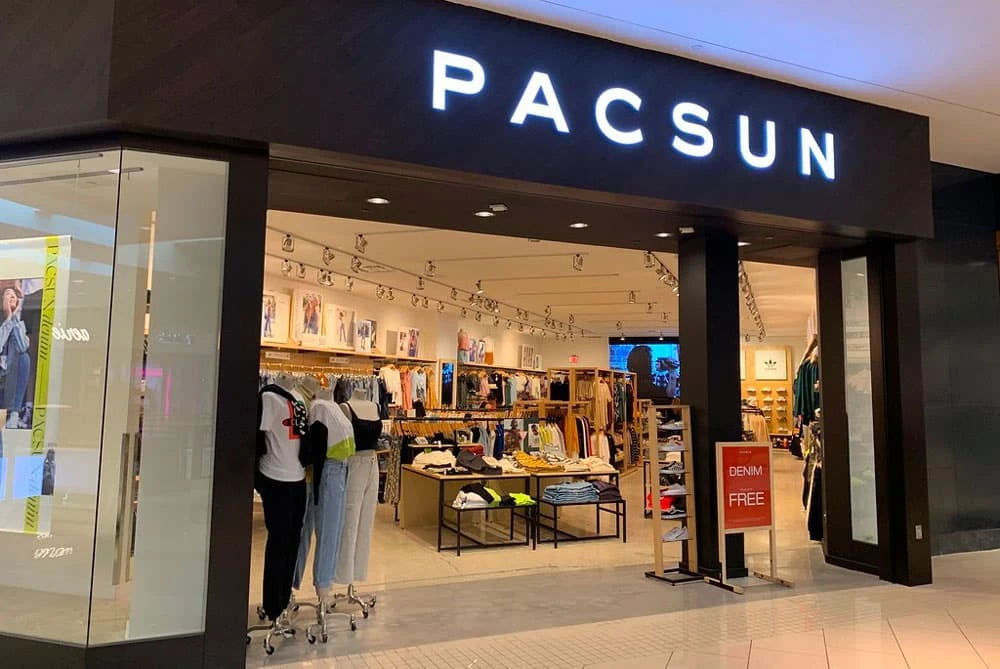 Based in California, the store encompasses the SoCal culture and provides a stylish selection of clothes geared towards teenagers and young adults. The site is known for offering great discounts and regular deals.
6. Urban Outfitters
If you feel like you're starting to outgrow Zumiez and are looking for a more grown-up alternative, then you must try Urban Outfitters. Even though the store has a similar demographic to Zumiez, with hip and fashionable clothing geared towards young shoppers, they are known for being more diverse and well-known even outside the skating community. With over 200 stores in North America & Europe, Urban Outfitters is one of the best alternatives to Zumiez.
7. EVO
Up next on our list of stores like Zumiez is EVO. If you're a fan of outdoor sports and activities like cycling, camping, snowboarding or skiing, then EVO is the go-to store for you. The website has everything from clothes, helmets, footwear and gear for outdoor activities and sports. You can also shop for the latest skateboards, bicycles and camping equipment from the website. With free shipping on offers above $50 and a 366-day return policy, EVO is a must-try before your next outdoor trip.
8. Volcom
Volcom is another sportswear store similar to Zumiez, geared towards snowboarding, skateboarding and surfing. If you're a new shopper, you often get a 15% discount on your first purchase at Volcom. The store has a wide range of selection from skates and clothes for both men and women. The company is a great believer in sustainability and often tends to use recycled and eco-friendly materials.
9. RVCA
The next store on our list of stores like Zumiez is RVCA. The website has a vast assortment of sportswear, footwear, swimwear, beanies, hats, backpacks, bags and other accessories at reasonable rates. One downside of RVCA is that the site does not offer international shipping. However, they offer free shipping for orders over $50 in North America and have a 30-day refund policy.
10. Warehouse Skateboards
If you are a true skateboarding lover, then you must have heard of Warehouse Skateboards. The store has a wide range of long sleeve shirts, graphic tees and travel bags geared towards the younger audience. They are well-known for the unique yet effective blend of stylish and functional skateboard clothing that separates them from other names on the list. Moreover, Warehouse Skateboards constantly updates its inventory with the latest and trendy clothing and accessories.
11. Parade World
Parade World is unique in that it has a wide collection of skating apparel from established and emerging brands. They tend to highlight up-and-coming brands that are new in the skating fashion industry. From clothing to shoes and accessories, Parade World is the one-stop destination for hardcore skaters that are looking for fresh and unique apparel.
12. Surfdome
The last entry on our list of stores like Zumiez is Surfdome. Surfdome is well-known for offering diverse and affordable skating and trekking equipment. The site combines fashion with sustainability and is loved by skating fans who want to play their part in protecting the environment.
You will find a wide assortment of clothes and accessories spread across various categories such as skateboarding, surfing, snowboarding and much more. The company focuses mostly on cold weather attire and footwear and also has a 30-day return policy.
Conclusion – Stores Like Zumiez
That concludes our list of the top 12 stores like Zumiez. Even though Zumiez is highly popular and well-known among the skating community, buying from the same store and same brands can often get boring. In such situations, you should try the alternatives we have mentioned in the article.
Do you know of any other stores like Zumiez that you think belongs on this list? Which is your go-to destination for buying outdoor activity apparel and accessories? Let us know in the comments below.