Is BloomChic Legit? If that's what you're wondering then you're in luck. In this post, we are going to discuss some things about BloomChic and whether or not it's a legit fashion brand.
Fashion and clothing are an integral part of the human experience that we are all a part of. You don't need us to explain why clothes are important as that would be a waste of time and even pretty silly.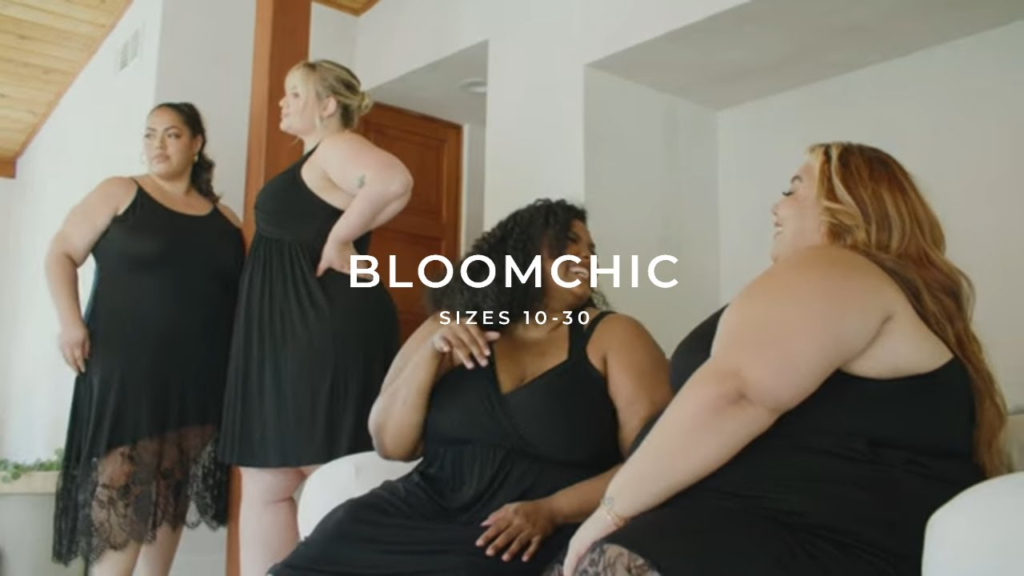 Fashion and clothes have evolved a lot over time, and so have the ways of buying them. Offline shopping might just become a thing of the past down the line.
Even if that doesn't happen, the impact and dominance of online shopping will always be there, getting bigger consistently. Hence, there's no surprise we are seeing a rise in the numbers when it comes to online shopping platforms.
The latest name to join the fray is BloomChic. But is BloomChic legit? Let's check it out.
BloomChic: An Overview
So what really is BloomChic? BloomChic is a low-cost, fast fashion brand just like Shein. It is a digital shopping platform that specifically caters to the needs of women sized 10-30. The virtual marketplace has a motto of "Live with Ease, Dress with Joy", their main aim. They want to make plus-sized women feel comfortable in their skin while dressing up in their favorite garments.
Affordability is another one of their main targets. BloomChic claims to want to make fashion accessible to everyone, regardless of budget or size.
BloomChic is an exclusively online shopping outlet. It means the franchise does not have any official physical store. According to the company, it boosts ease and convenience as they can serve customers worldwide in one place. They ship across various countries to get their vision of fashion across the globe.
Now that we know what BloomChic is about let's get a little deeper into what the platform has to offer.
The Website
The website of BloomChic is its core, its skeleton. It's the very first experience a consumer has with the brand, and they have done an excellent job of ensuring a great first impression. From the minimalistic and efficient layouts to soft colors and vibrant imagery, the website design is pretty much spot on.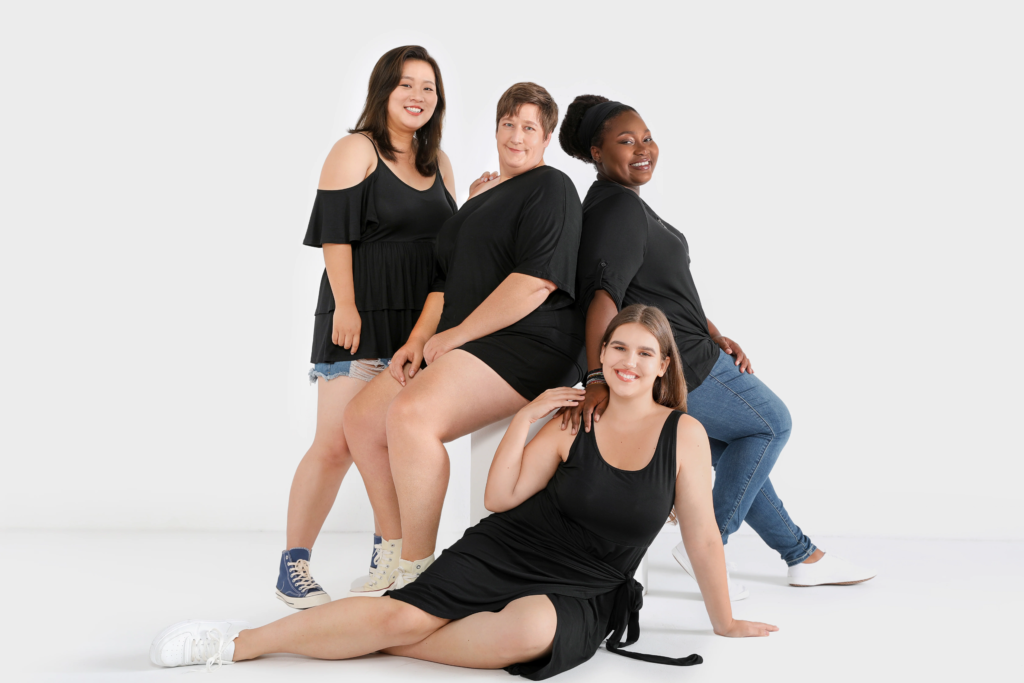 It's very effective and easy to navigate through as well. They display most of their categories of clothing right on the top of the homepage. You can directly jump into the exact section that you came looking for.
The website is fast and free of noticeable bugs. All in all, it's a good experience for anyone scrolling and exploring their collection.
Catalog & Collection
One thing that BloomChic have surely got going for them is its collection and catalog. You can find a wide range of garments, dresses, and accessories for plus-size women here. Their casual clothing section has a lot to offer to begin with. They have a lot of jeans, leggings, tops, t-shirts, dresses, blouses, sweaters, and more in this section.
You can also browse their dresses section if you're looking for a special dress for a special occasion.
There are a lot of options for beachwear and swimsuits.
BloomChic offers countless patterns and designs for all kinds of clothing.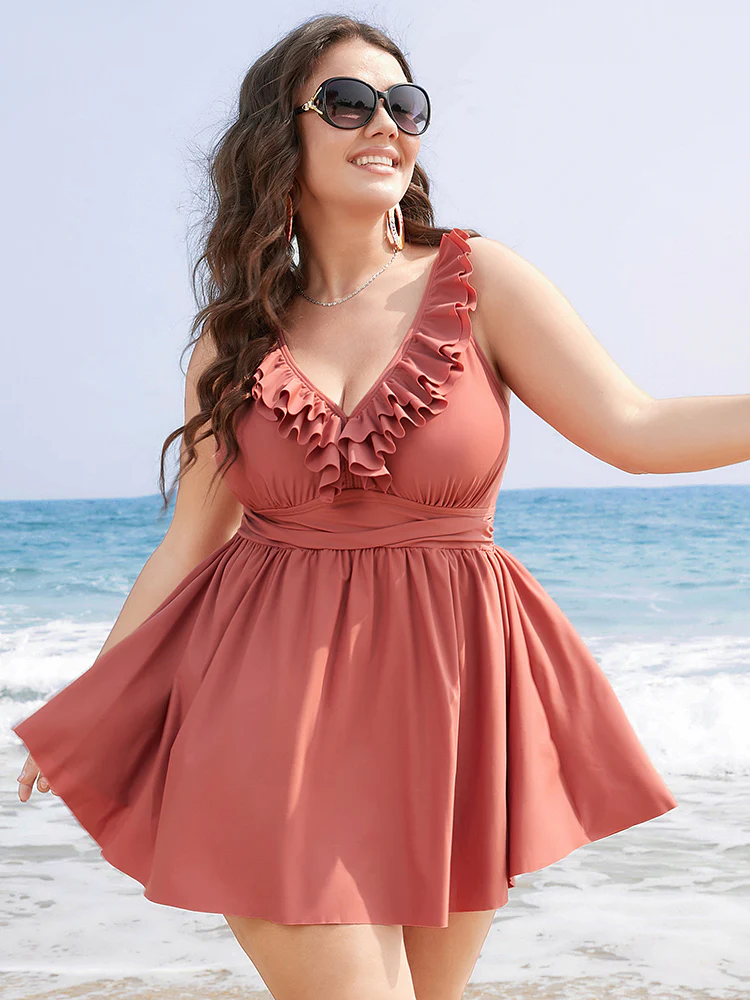 They also release special collections from time to time based on the season, the trends, and more. Their collection is another positive.
Quality & Reputation
This is where things begin to get a little shaky for BloomChic. The company doesn't have the best history. They have been accused of baiting people with their plus-sized women-centric campaigns. Many claim they only use bigger women for their advertisements and don't even sell garments of that size.
The quality of clothes and fabrics is also a mixed bag for BloomChic. According to customers, it's not the worst place to buy from, but not as good as the marketing and presentation. They have both positive and negative reviews regarding their quality on the internet. It might just come down to luck when you are about to open that shipped box from BloomChic.
Pricing
Pricing is an area where BloomChic is doing rather well. The company does a good job of providing affordable fashion for bigger women. It's fast fashion for cheap. The pricing is not just budget-friendly but very stable and fixed as well. You won't have to worry about sudden price hikes here. They are very transparent and consistent with the pricing throughout everything they offer.
Availability & Accessibility
These two factors matter a lot when it comes to a shopping destination. Nobody likes a marketplace that is constantly running out of products to sell or is not easily accessible in any way. Shipping is an important part of accessibility and availability as well.
BloomChic does a good job at both of them as well. We do not know how they operate behind the scenes, but the company usually has large stocks available for all its products. Their website is accessible from all over the world and provides international shipping.
Is Bloomchic Legit or A Scam?
The most straightforward answer to that question, without any ifs or buts, is "yes". BloomChic is definitely a legitimate platform for shoppers to buy plus-sized garments. The company does have its flaws and shortcomings, but that's the case with everything. We can't guarantee you quality or back their claims, but the company itself is legitimate and not a scam.
Conclusion
In a world where fashion continues to evolve and change, we have no choice but to seek out platforms that cater to our desires and match our vision of fashion. So many names come and go, trying to claim to be the cream of the crop. Many of them turn out to be all bark and no bite. The same almost seems to be the case with BloomChic.
The platform claims and promises many things but doesn't deliver on all of them. Is BloomChic legit? Yes, it is. You won't be scammed here, that's for sure. You will always receive what you have purchased at the promised prices. So it is a legitimate outlet, just not the best one.