Let us guide you about the smart casual dress code in this feature. Our clothes are a part of our identity. We are not in the ancient age anymore, where it's all about covering up our bodies. While fashion and style remain significant in today's world, dressing up's impact extends beyond aesthetics and looks.
Uniforms, for instance, serve as more than just a means to stand out and look good. They embody a unique identity, professionalism, and even tradition.
Different organizations and professions have their unique uniforms. While corporations and offices do not have strict uniforms, all workplaces follow their own dress codes, such as semi-casual or business casual dress codes. Aside from this, one such dress code is the 'Smart Casual'. 
What Is Smart Casual Dress Code?
Smart casual is not the most common dress code you'd encounter in workplaces, but it is more common now than ever. Especially in more relaxed and casual settings. So exactly what is a smart casual dress code?
The smart casual dress code uniquely blends formal and informal attire. It is a balance of a combination between professionalism and comfort. This is the most casual dress code in a professional workplace. Smart casual is often adopted in workplaces with a more relaxed and contemporary atmosphere. The perfect example of it would be an independent startup.
The smart casual dress code allows individuals to express their personal style while maintaining a polished and put-together appearance. You won't have to wear custom-tailored suit pants to your work daily if they follow this dress code. Smart casual is considerably lenient, and you'd be fine if you didn't wear something outlandish or offensive.
However, it's important to note that "smart casual" can be somewhat subjective. Different organizations and industries may have their own specific definitions for it. So what is acceptable in one company's smart casual dress code might not be accepted in another. Therefore, it's always advisable to completely familiarize yourself with your company's specific policies and guidelines.
Smart Casual Dress Code For Men
The smart casual dress code for men offers a range of options. There is a lot of freedom and choices with which you can maximize comfort and style while maintaining a professional appearance. Let's look at how dressing in a smart casual dress code for men goes.
Starting off with shirts and tops, a well-fitted button-down shirt in solid colors or a subtle pattern is a perfect choice. While many workplaces might allow T-shirts, they generally lie more on the casual side, and it's better to avoid them. You can always ramp it up with a blazer or a casual jacket.
Moving on to pants and bottoms, you don't have to go for formal pants. Instead, go for chinos, dress pants, or well-fitted trousers. Choose neutral colors like navy, gray, or khaki that aren't too dominating and are easy to pair with different shirts and shoes. Avoid jeans, sweatpants, or any bottoms that are too casual.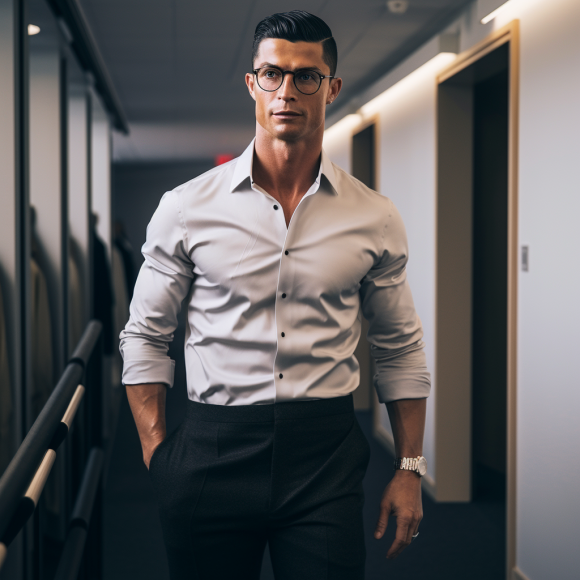 There are plenty of choices for footwear as well. You can wear about anything, i.e. loafers, oxfords, or clean sneakers. Just avoid wearing flip-flops, sandals, or athletic shoes. These are considered too casual for this dress code.
You can also accessorize yourself without being too flashy or outlandish. You can add a belt or accessories like a wristwatch. Just a simple tie works as well.
It's not compulsory to follow it word for word. Smart casual gives you enough space to improvise and modify your dress-up.
Smart Casual Dress Code For Women
Just like for men, the smart casual dress code provides plenty of options for women to combine professionalism and comfort.
Let's start with tops. You have choices like blouses, well-fitted shirts, and sweaters in the right weather. It's better to go for tops with solid colors or subtle designs. Avoid wearing tops that are too revealing or too casual. You do not want to wear tank tops to the work. Graphic tees with a lot of text or imagery won't float either.
Up next, we have the bottoms. You have more flexibility when it comes to bottoms. You can choose from dress pants, casual skirts, tailored jeans, or stylish culottes. Just be careful with the skirt length. Mini skirts are generally not accepted in the smart casual dress code. Avoid options like ripped jeans, shorts, or leggings as well.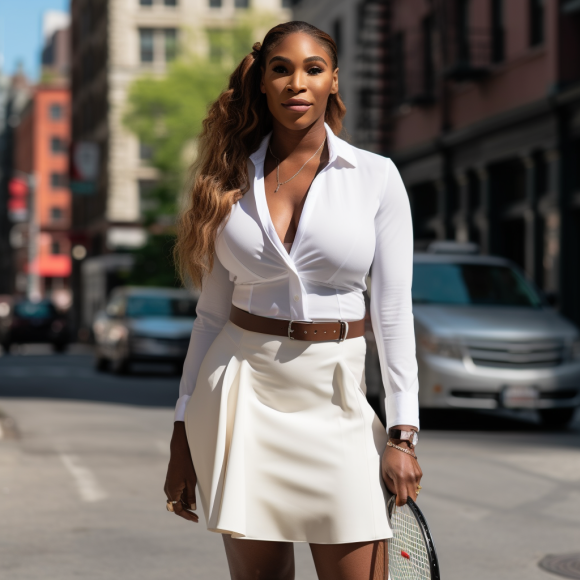 For footwear, choose comfortable yet stylish shoes that match the overall tone of your outfit. You have options like loafers, ballet flats, ankle boots, and low-heel pumps. Avoid wearing flip-flops, sports shoes, or overly casual footwear.
You can enhance your smart casual look with some tasteful accessories. For example, you may add a necklace, a scarf, or a belt to accessorize your outfit. Keep in mind that simplicity and moderation are key when it comes to accessories. Don't go too overboard.
Etiquettes To Follow
Etiquette plays a crucial role in maintaining a professional and respectful atmosphere in any workplace. There are some etiquettes to keep in mind while you are adopting a smart casual dress code.
Dress Appropriately
While the smart casual dress code is flexible and lenient, you must still dress appropriately. Avoid outfits that are too revealing, overly casual, or just inappropriate for a professional setting. One more thing, it's always better to go too formal than too casual. If you can't find the perfect balance, being more on the formal side is always the right option.
Cleanliness and Neatness
Just following the dress pattern is not enough. You need to ensure that whatever you wear is clean, well-maintained, and wrinkle-free. That goes regardless of what dress code you're following. You also need to pay attention to personal hygiene, grooming, and cleanliness. Maintain a proper haircut and keep your facial hair trimmed and well set. You have to maintain your overall appearance and not just your clothes.
Consider the Occasion
Even within the smart casual dress code, it's important to consider the occasion or event you are dressing up for. Dress appropriately based on the nature of the event, whether it's a meeting with clients, a team presentation, or a casual gathering. Adjust your attire accordingly to match the tone and purpose of the occasion.
What To Avoid For Smart Casual Dress Code?
We have gone over all the "to-do"s of smart casual. But what about the "don't"s? There are certain things you need to avoid while following the dress code.
Being Overly Casual
While smart casual allows for a more relaxed style, it's important to avoid everything that is too casual or inappropriate for a professional setting. That would push you towards the casual dress code. Ripped jeans, sweatpants, athletic wear, shorts, tank tops, and flip-flops are the exact things you'd want to avoid.
Revealing or Inappropriate Attire
You would never want to wear anything NSFW (Not Safe For the Workplace) exactly to a workplace. Smart casual still requires a level of modesty and appropriateness. Avoid wearing clothing that is excessively revealing or has inappropriate designs or graphics.
Ill-Fitted or Wrinkled Outfits
Regardless of the dress code, wearing clothing that fits and flatters you is important. Avoid wearing clothes that are too tight or too baggy. Additionally, make sure your clothes are clean, pressed, and free of wrinkles to maintain a polished look.
Excessive Accessories
While accessorizing is encouraged in a smart casual dress code, it's important to keep it limited. Avoid wearing excessive or overly flashy accessories that draw too much attention.
FAQs
What is a smart casual dress code?
Smart casual is a combination of casual and professional attire. It is more lenient than business casual but still a bit formal compared to a casual dress code.
How is smart casual different from business casual?
While smart casual and business casual dress codes are less formal than traditional business attire, they differ. Business casual tends to be more formal and conservative. Smart casual, on the other hand, allows for more creativity and comfort.
Are jeans acceptable in the smart casual dress code?
No, jeans are not generally a part of a smart casual outfit.
Can I wear sneakers with a smart casual outfit?
You can wear clean, well-maintained, and not overly flashy sneakers.
What are some other common dress codes besides smart casual?
You'd find four more dress codes at various workplaces; Business Formal, Business Professional, Business Casual, and Casual.
Conclusion
Dress codes are there for a reason and need to be followed. You must present yourself appropriately in whatever professional setting you are a part of. It shows your sincerity towards the institutions and your commitment to your work.
Who doesn't like leaving a good impression on their co-workers and bosses? Following all the rules and guidelines is the basics, and the dress code is one of them. 
Following a smart casual code is even easier as there is a lot of freedom and flexibility. A perfect combination of comfort and statement, what else could you need?